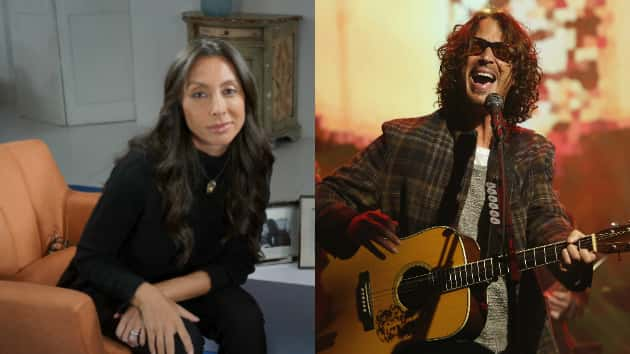 Jade Anderson; ABC/Randy Holmes
Jade Anderson; ABC/Randy HolmesChris Cornell's widow Vicky Cornell will be participating at an event at the United Nations on Thursday to raise awareness for those struggling with addiction.
The panel is titled "'Leaving No One Behind': The Drug Epidemic as a Global Health Challenge." Other participants include Dr. Nora D. Volkow, the Director of the U.S. National Institute of Drug Abuse, and author David Sheff, who wrote the book that inspired the Steve Carell film Beautiful Boy.
You can watch the discussion live online starting at 1:15 p.m. ET via WebTV.UN.org.
Vicky spoke during last week's tribute concert to her late husband, which also featured performances from Metallica, Foo Fighters, Miley Cyrus and Maroon 5's Adam Levine, among others. It raised over 1.2 million dollars for the Chris and Vicky Cornell Foundation, which helps children and families impacted by addiction.
Copyright © 2019, ABC Radio. All rights reserved.