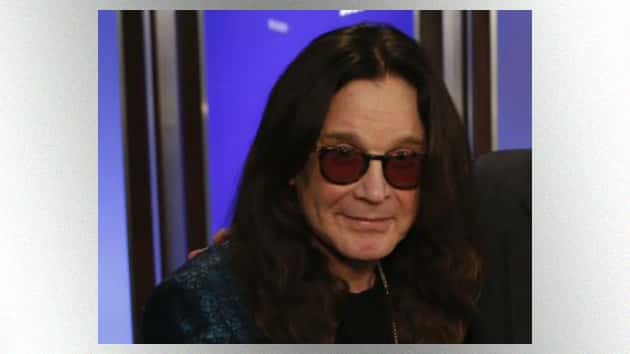 ABC/Randy Holmes
ABC/Randy HolmesOzzy Osbourne has been admitted to the hospital as the metal legend continues to battle a bad case of the flu.
The Black Sabbath frontman's wife Sharon Osbourne confirmed the news in a tweet Wednesday.
"As some of you may have heard, Ozzy was admitted to hospital following some complications from the flu," she wrote.
"His doctors feel this is the best way to get him on a quicker road to recovery," Sharon continued. "Thanks to everyone for their concern and love."
Last week, Ozzy announced that several of his upcoming U.K. tour dates with Judas Priest would be postponed due to the flu. The next day, he revealed he'd developed a "severe upper-respiratory infection," and postponed the entire U.K. and European tour, which was scheduled to run into March.
Ozzy's latest health problems follow his recent bout with staph infections late last year, which forced him to postpone a number of U.S. tour dates.
The Prince of Darkness is expected to launch a U.S. tour with support from Megadeth in May.
Copyright © 2019, ABC Radio. All rights reserved.