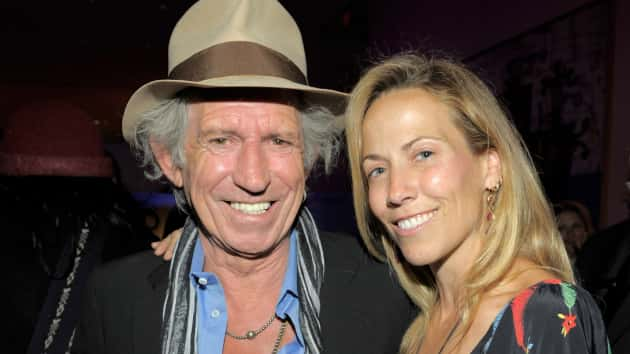 Keith Richards and Sheryl Crow in 2010 (Kevin Mazur/WireImage for Rogers & Cowan)
Keith Richards and Sheryl Crow in 2010 (Kevin Mazur/WireImage for Rogers & Cowan)
All Sheryl Crow wants to do is have some fun releasing the album she's been working on for several years that features duets with many of her famous friends. Now, she'll get the chance.
The Grammy-winning singer has signed a new record deal with Big Machine Label Group, the Nashville-based company that's released all of pop superstar Taylor Swift's albums, as well as Steven Tyler's first solo effort and recent records by Cheap Trick.
Crow's first release under the new deal, which is due out later this year, will be a star-studded collaborative album that's been in the works for some time. It features Sheryl teaming up with artists including Rolling Stones guitarist Keith Richards, Stevie Nicks, The Eagles' Don Henley and Joe Walsh, country legends Willie Nelson and Emmylou Harris, and more.
The album also features a new duet version of "Redemption Day," which combines Crow's vocals with those of the late Johnny Cash. Cash cut a version of the song for one of his albums, so Sheryl, a friend of Johnny's family, got permission to use his vocals on the updated version.
"I'm so excited to release my next record on Big Machine," Crow says in a statement.
She adds that she can tell that the label's employees "love music and love what they do," and notes, "What an exciting feeling for someone who has been in the music business for over 25 years."
In 2017, Sheryl told ABC Radio about the duets album, noting, "It's been really a joy. I've always collaborated with a lot of people but I've never asked anyone to come in and collaborate with me. …They were immediately on board — so that also is humbling for me."
Copyright © 2019, ABC Radio. All rights reserved.