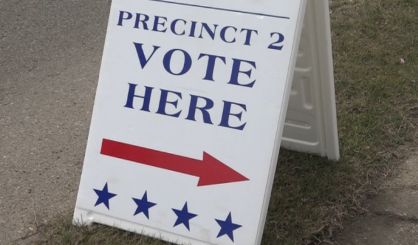 We now know who is running in city elections this year in St. Joseph and Benton Harbor.
According to the Berrien County Clerk's office, there will be three St. Joseph City Commission seats up for grabs, and six candidates have filed for them. They are current Commissioners Laura Goos, Jeff Richards, and Lynn Todman, along with Susan Solon, Al DiBrito, and Shawn Hill.
Meanwhile in Benton Harbor, a six-way race has opened up in the mayoral primary. Running in the August primary for mayor in Benton Harbor are current Mayor Marcus Muhammad, current City Commissioners Juanita Henry, Ron Singleton, and CF Jones, and newcomers Marjorie Carter and Jamie Davis. The top two vote getters will go on to run for mayor in November.
Seeking two commissioner at large posts in Benton Harbor are three candidates. They are current Commissioners Mary Alice Adams and Edward Isom, plus Jennifer Nesbitt.
The deadline to file to run in the elections was on Tuesday.