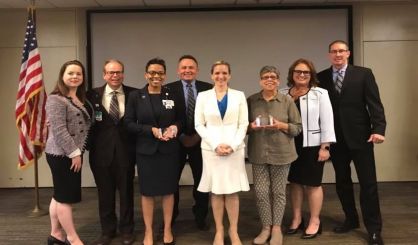 Michigan Secretary of State Jocelyn Benson is highlighting progress that's been made recently with getting more Michiganders signed up for the state's organ donor registry. Employees at Secretary of State branch offices ask customers if they would like to sign up, and now there are more than 5.2 million people on the Michigan registry. Benson spoke at a press conference Wednesday.
"Last year alone 400,000, nearly a half million Michigan citizens, joined the registry, and today 67% of all Michigan adults are registered donors," Benson said.
Gift of Life Michigan CEO Dorrie Dills said while there's been much progress, more focus needs to be put on multi-cultural outreach.
"We're going to be very, very focused in those communities, and we're enlisting community leaders to promote donation and provide key information and resources."
That campaign will be rolled out this year. The Michigan Secretary of State on Wednesday also unveiled a new organ donor promotional video. You can see it below.