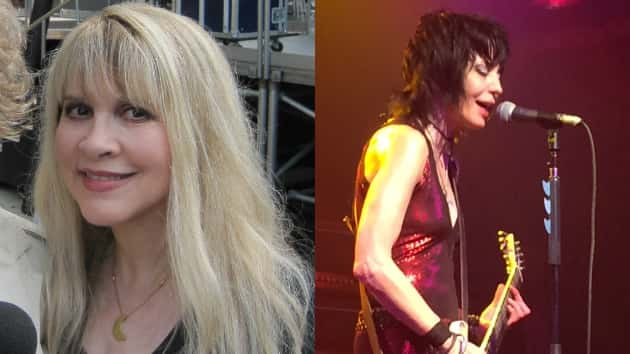 ABC Radio
ABC RadioSome top female music artists, including Stevie Nicks, Joan Jett and Heart guitarist Nancy Wilson, have teamed with the website Reverb.com to auction off memorabilia and experiences for a good cause.
The money raised from the Girls Rock Reverb Gives auction, which runs from May 21 through May 28, will go to 10 charities dedicated to empowering female, transgender, and gender non-conforming youth through music.
Among the items up for grabs: a microphone signed by Nicks, a pair of sneakers worn on tour by Jett, an autoharp signed by Wilson, a show poster signed by Bonnie Raitt and her recent tour mate James Taylor, a VIP Rock & Roll Hall of Fame Vault Tour, and a meet-and-greet with The B-52's.
There are also autographed vinyl albums up for grabs from Nicks, Jett, Annie Lennox and many more singers.
Other artists contributing autographed collectibles to the auction include Patti Smith, Lita Ford, Mavis Staples and Indigo Girls.
You can sign up at Reverb.com to be notified when the auction goes live.
Copyright © 2019, ABC Radio. All rights reserved.