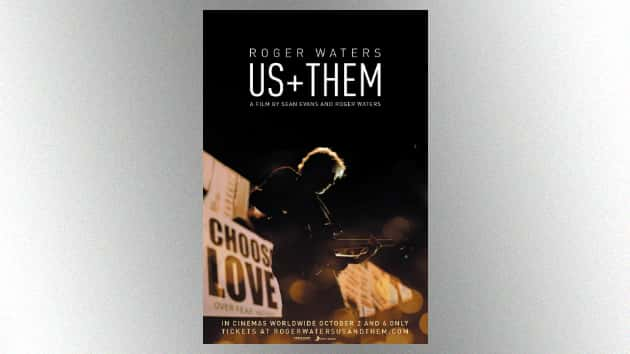 Trafalger Releasing/Sony Music
Trafalger Releasing/Sony MusicA new Roger Waters concert film documenting a show the ex-Pink Floyd singer/bassist played in Amsterdam during his 2017-2018 Us + Them Tour will be screened in select cinemas around the world on October 2 and 6.
The trek featured Waters performing a mix of songs from Pink Floyd's classic 1970s albums The Dark Side of the Moon, Wish You Were Here, Animals and The Wall, as well as selections from his 2017 solo album, Is This the Life We Really Want?
Roger's Us + Them show featured a massive high-def screen showing jaw-dropping live-action and animated videos created to accompany each tune. The politically charged concerts also featured a drone-controlled pig-shaped blimp, as well as a replica of the iconic Battersea Power Station in London, which is featured on the Animals album cover.
The set list, combined with the striking visuals, were put together to create anti-war and anti-greed themes, as well as messages of human rights, liberty and love.
The Roger Waters: Us + Them movie was co-directed by Waters and his longtime video collaborator Sean Evens. The film was shot in June 2018 at a concert held at Amsterdam's Ziggo Dome.
Tickets for the screenings go on sale on Wednesday, July 17. Visit RogerWatersUsandThem.com for more information.
Copyright © 2019, ABC Radio. All rights reserved.