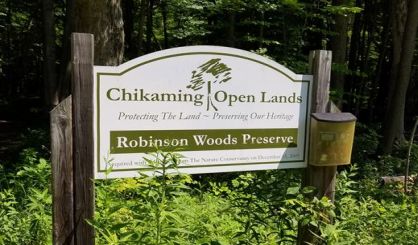 Those who use the trails, parks, and nature preserves of Chikaming Township are being asked to fill out a survey on their parks needs as the Chikaming Township Parks Board puts together its next master plan. Board President Debra Hall Kaylor tells WSJM News they want to hear ideas and opinions from anyone who appreciates the parks of Chikaming Township.
"What parks do you enjoy? Do you use our parks? What sort of activities do you enjoy doing in our parks? What other activities would you like to see take place in our community?"
You can find the survey right here, or you can check out the website for Chikaming Township. They also have paper copies of it at the Chikaming Township Hall. Kaylor says the survey seeks information like demographics and the use of the parks and other outdoor resources.