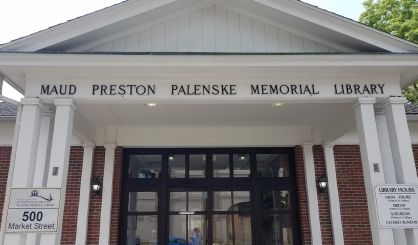 A survey has been put online by the St. Joseph Library as it seeks to improve services. Maud Preston Palenske Memorial Library Director Stephanie Masin tells WSJM News they want to use the information obtained from the survey to better plan for the future as more varied services are offered.
"People keep talking about the death of libraries or are libraries even still relevant, and we see that we are relevant," Masin said. "We have usually about 400 to 500 people come into the library every single day."
The survey starts out by seeking some basic demographic information having to do with who uses the library. Masin says they want to hear from people both in St. Joseph and in the surrounding communities. The survey will be available through the end of September and you can find it at the St. Joseph Library's website or at the city of St. Joseph's website. Or you can click here. Those who take the survey can enter to win a $50 Amazon gift card.