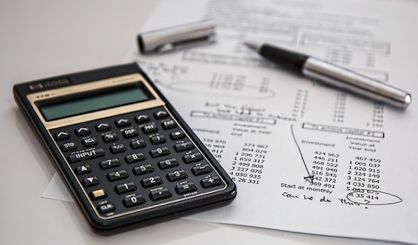 Berrien County property owners are being reminded their summer tax bills are due soon. Berrien County Treasurer Bret Witkowski tells WSJM News all but two taxing units in the county have a due date of September 16 for summer taxes. He says there are always those who run into problems.
"The biggest things that we see in the office are people who may have bought property in May, June, or July," Witkowski said. "If you haven't received the tax bill, it probably went to the former owner. And then the other biggest thing if people who are fortunate to pay off their mortgages, the bank is no longer making that payment so they're responsible for it. So they want to make sure they're getting the bill now."
Witkowski notes Berrien County's total tax bill for 2019 is more than $263 million. Of that, more than $158 million will come in the form of summer property taxes.
"I would say between 80 and 95%  of your total tax bill, depending on what city you live in, is in the summer, and that can scare a lot of people."
However, Witkowski says if you can't pay the total summer bill, you can make a partial payment. Therefore, he advises anyone with trouble to reach out to their local government or his office. The only communities in Berrien County where summer taxes aren't due on September 16 are the city of New Buffalo, where they're due on October 1, and the city of Buchanan, where they were already due on August 12.