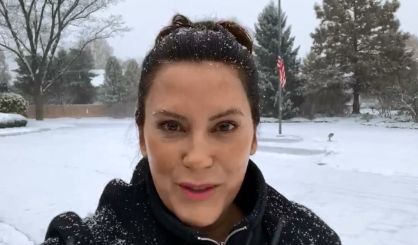 Governor Whitmer is on social media today thanking veterans on Veterans Day.
"I wanted to take a moment to thank all of those who serve, and have served, our country, and their families who support them during their service and after," said the governor. "We are a grateful nation and a grateful state, and I'm proud to be commander-in-chief of our National Guard, having profound respect for the people who serve. You are the truest public servants."
Whitmer went on to promise full support for those who serve.
"After service, no one should have to worry about whether their kids can get the education they need, whether or not they themselves can find housing or have healthcare, or have access to the wrap-around supports that so many veterans need. I want you to know, as your governor, you are a priority for us."
The Michigan Veterans Affairs Administration says only 16% of Michigan veterans are currently utilizing the benefits available to them.
Image from the message delivered by Governor Whitmer on Twitter.