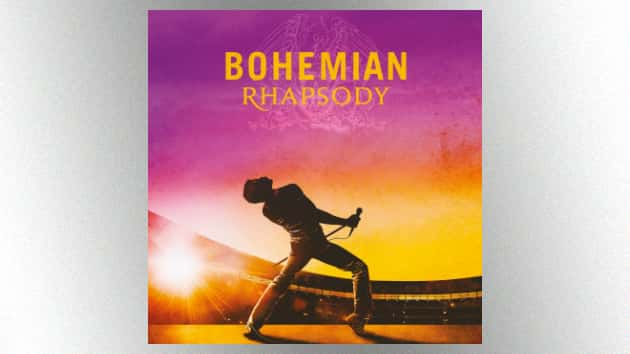 Hollywood Records
Hollywood RecordsQueen is the king of Billboard's year-end Top Rock Albums chart for 2019. The legendary British rockers took the top two spots on the tally, with their 2018 Bohemian Rhapsody soundtrack finishing at #1 ahead of their 1981 Greatest Hits compilation.
Another Queen hits retrospective, Greatest Hits I II & III: The Platinum Collection, landed at #10 on the list. Other albums by veteran artists that appear in the chart's top 20 include Elton John's Diamonds compilation at #3, The Beatles' Abbey Road at #7 and Creedence Clearwater Revival's Chronicle: The 20 Greatest Hits at #8.
A bit further down on the tally are Journey's Greatest Hits at #11, Billy Joel's The Essential Billy Joel at #12, Fleetwood Mac's Rumours at #13, The Beatles' 1 compilation at #14, the Fab Four's self-titled album — a.k.a. The White Album — at #16, and Bob Seger & The Silver Bullet Band's Greatest Hits at #20.
Queen also is ranked #2 on Billboard's 2019 Top Rock Artists chart, which measures radio airplay, streaming data, song and album sales, and touring revenue, among other factors. Topping the list is alternative band Panic! at the Disco.
Among the other veteran acts in the top 20 are The Beatles at #5, Elton John at #7, Fleetwood Mac at #11, The Rolling Stones at #12, The Eagles at #13, Metallica at #14, Billy Joel at #18 and Tom Petty and the Heartbreakers at #20.
For all of Billboard's year-end charts, visit Billboard.com.
Copyright © 2019, ABC Audio. All rights reserved.