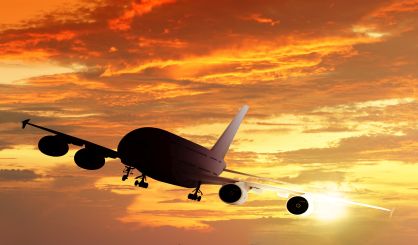 The Gerald R. Ford International Airport is launching an education campaign to to highlight the new health safety procedures at the facility. Airport spokesperson Stephen Clark told Michigan News Network the "Fly Safe. Fly Ford" initiative is meant to make passengers more comfortable flying.
"You're going to see more cleaning being done," Clark said. "Guests are going to see protective sneeze guards at any counter or any interaction point that a guest has with their airline, with their rental car, even with TSA. And they're also going to ind that team members throughout the building are also wearing face covering as well."
The metro Grand Rapids airport saw a 96% drop off in passengers in May from the same time last year. Clark says they're currently seeing about 20% of the airport traffic they saw a year ago.