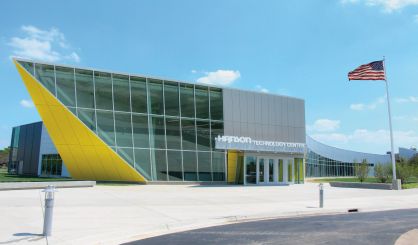 Lake Michigan College's Fab Lab is offering workshops and classes throughout the summer to give everyone something to do in this year of coronavirus. Hanson Technology Center Director Chad Dee tells WSJM News the makers space allows anyone to borrow its 3D printers, laser cutters, and sewing machines.
"It's a digital fabrication studio where people can come and work on their projects, and basically kind of rent the machines," Dee said. "We'll teach you to run the machines as quickly and safely as possible."
Dee says the Fab Lab has been producing personal protective equipment for medical personnel since the pandemic began, and now it's going to be open to people who want to do the same for themselves.
"We're going to open back up to the public on July 13, and we've had people ask about how to make their own mask, how to make their own face shield. So we thought that we would basically share the files, and they can come in and make their own."
Not all of the workshops being offered this summer are pandemic-related. There are also classes related to entertainment. All of the scheduling information is at LMC's website.