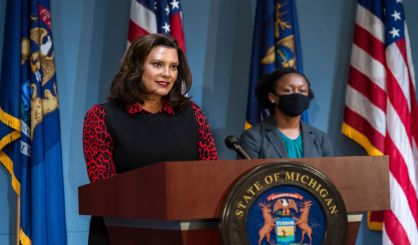 Governor Gretchen Whitmer says the trend with Michigan's COVID-19 cases is heading in the wrong direction. The governor told Michigan News Network this week the rising number of positive cases isn't helping efforts to re-open more businesses.
"The numbers are important," Whitmer said. "That percentage of hospitalizations, the percentage of positive cases."
Whitmer says tracing is important to catch and isolate COVID cases. That can help to keep the numbers down and re-open more of the state. The governor will give a COVID-19 update on Thursday at 11:30 a.m.