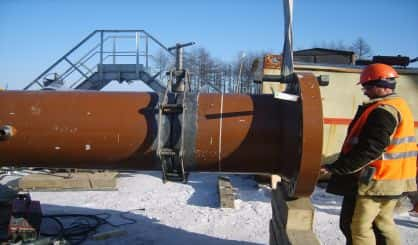 Coloma Township is getting a $2.5 million loan from the U.S. Department of Agriculture to make improvements to its sewer system. USDA Rural Development Michigan Director Jason Allen tells WSJM News the agency is investing $462 million nationwide to modernize drinking water and wastewater infrastructure in rural towns and cities. It's awarding about $25 million for Michigan. Coloma Township will use the $2.5 million to line manholes, install full pipe lining, do spot line repairs, replace six lift stations, and install a flow meter at a mobile home park. Allen says this work protects the environment.
"To have reliable sewage treatment, in this case with Coloma Charter Township, is invaluable," Allen said. "If you take a look at the lakes around the area, the vineyards and the rivers that flow all the way down to Benton Harbor, that has a significant impact."
The sewer system in Coloma Township serves more than 3,500 residents. In addition to the loan for Coloma Township, the USDA announced $864,000 for Oshtemo Township in Kalamazoo County to continue the expansion of the sewer collection system.