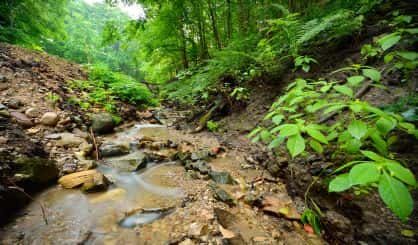 The Michigan Department of Natural Resources has passed the halfway mark in its summer Adopt-a-Forest cleanup challenge. The DNR's Conor Haenni told WSJM News earlier this summer the goal is to do volunteer cleanups at 100 state and federal forests in Michigan this summer.
"It's the centennial year of the National Association of State Foresters, and so the Adopt a Forest program has taken on that 100 themed challenge, and put it toward what we do out in the field cleaning sites," Haenni said. "We thought it was appropriate to do 100 cleanups in 100 days."
The challenge began in June, and 50 sites have now been cleaned up. Haenni says the volunteers this year have found roofing materials, rat traps, and a variety of other trash. He notes in the Adopt-a-Forest program's 30 year history, volunteers have found refrigerators, tires, old cars, barrels with mysterious contents, and more. There are more than 600 sites across the state in need of cleanups, and the volunteer challenge will continue through September 22. You can find a list of sites and instructions to help at CleanForests.org.