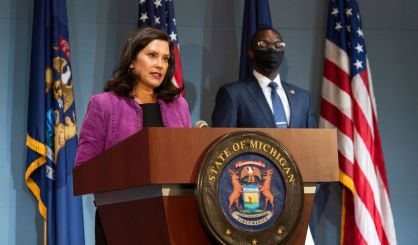 Declaring racism as a public health crisis in the state, Governor Whitmer is creating the Black Leadership Advisory Council. She has taken initial steps to address it in state government.
"I know how important it is for state government to lead by example," Whitmer said in Wednesday's press conference. "Which is why I've directed that all state employees be required to take implicit bias training, including myself and our entire executive office."
By implicit bias training, Whitmer further explains.
"As public servants, we have a duty to understand how those tendencies impact our actions on the lives of others."
The COVID-19 pandemic has revealed, confirmed, and highlighted the deadly nature of pre-existing inequities caused by systemic racism. The Black Leadership Advisory Council will be included among a set of diverse ethnic commissions within the state of Michigan.
To apply, go to Michigan.gov/Appointments.