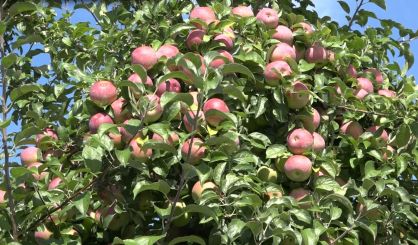 Southwest Michigan farmers are getting into the fields to pick the fruit. Michigan State University Extension's Mark Longstroth in Van Buren County give an update.
"Fruit harvest is well underway with apple harvest in Berrien County and the juice and wine grape harvest," says Longstroth. "Field crops are also starting to pick. The cooler weather will move those along quickly."
Longstroth adds the fall color is about to quickly pick up, too.
"We'll see quite a color show this year. We had a dry season, but not excessively dry. We should see quite a nice color show as harvest moves along."
As for grapes, several vineyards are very good.