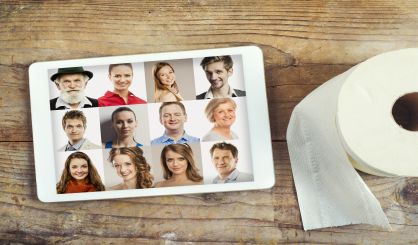 The Michigan Department of Agriculture and Rural Development and the Michigan Retailers Association are appealing to Michigan residents not to panic buy food and other items as the COVID crisis deepens. The two said Friday they are hearing from some retailers that some people are stockpiling things again. Michigan Retailers Association spokesperson Meegan Holland tells WSJM News this already happened.
"We had panic buying earlier in the year, and now on top of that, we've seen changes in consumer behavior where when they do make a shopping trip, they spend more money," Holland said.
Holland says retailers and manufacturers had just gotten caught back up.
"They're much better prepared, much better supplied in case there's panic buying again, but we want to encourage people to be good neighbors, not to hoard items and allow our fellow citizens to have access to those items as well."
Everyone is urged to only buy one or two weeks of supplies when they shop. MDARD and the Michigan Retailers Association say if people bought what they needed, there would be plenty of supplies. Holland says we don't want to see another run on toilet paper and cleaning supplies like we did back in the spring.