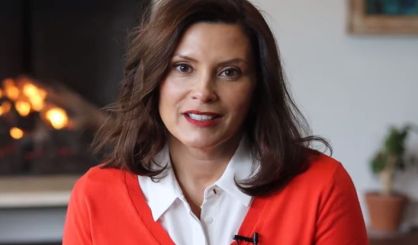 A new video has been released by Governor Gretchen Whitmer asking everyone to be safe this Thanksgiving. She says with COVID having risen dramatically in recent weeks, it's urgent that Michiganders follow health guidelines. She noted there is a new epidemic order from the Michigan Department of Health and Human Services.
"That limits indoor gatherings where COVID-19 can easily spread from person to person," Whitmer said. "These steps are what the public health experts say we need to take to avoid overwhelmed hospitals and death counts like we saw in the spring."
Whitmer said it's best not to hold a gathering for the holiday.
"If you are planning to spend Thanksgiving with people outside of your own household, I urge you to reconsider."
Whitmer said she's planning a Zoom get-together with her family instead of holding a dinner at her home as she usually would. On a side note, Zoom announced it's lifting the normal 40 minute meeting limit on non-paid accounts starting at midnight Thursday through 6 a.m. Friday so people can chat with loved ones in a safe manner.