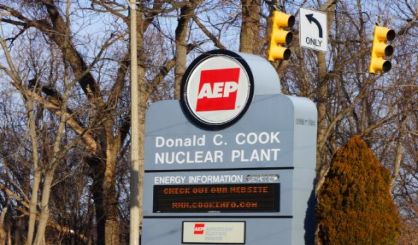 The Cook nuclear power plant's emergency siren system is being deactivated. That's because the Berrien County Sheriff's Department Emergency Management and Homeland Security Division is switching over to two mobile device-based systems to alert people to emergencies and tests. Emergency Management Coordinator Rockey Adams tells WSJM News the Integrated Public Alert and Warning System, or IPAWS, and B-WARN! will ensure more people will be directly notified of emergencies thanks to cell phones.
"It'll ring, much as people have become familiar with Amber Alerts that go across their phone," Adams said. "So you'll get an annoying tone to get your attention and you'll get a message as to what to do with that alert."
IPAWS uses cell phones and B-WARN! contacts landlines, email, pagers, and fax machines. The Cook plant's Bill Downey says everyone should still keep their Cook plant calendars.
"The main purpose of the calendar is that emergency information, and this year in particular, it's important to have that calendar handy because of the new emergency alert system being put in place."
Residents will automatically be notified of real emergencies via the new system. If you want to receive alerts about tests of the emergency system, you can adjust your mobile device's settings. Tests of the new alert system will be done at 3 p.m. on the first Friday of each month. The first test will be February 5.