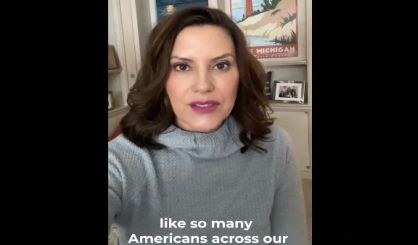 Governor Gretchen Whitmer says watching Wednesday's news out of Washington was appalling and she was furious. She issued a video statement via social media late in the day, saying an angry mob does not make national decisions in the United States.
"We had an election, we voted," Whitmer said. "It is time to move forward as a nation, and the actions of these people who are trying to stage a coup and wreak violence on the very foundation of our democracy is appalling and abhorrent."
Whitmer called on people of good will on both sides of the aisle to call for calm and peace while pledging fidelity to the nation over party. She and former Governor Rick Snyder also issued a joint statement calling for unity and healing.