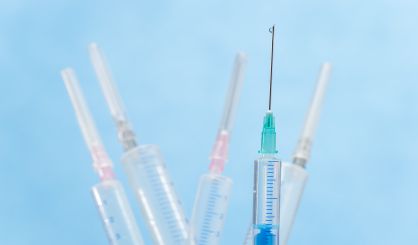 Michigan has been speeding up the rollout of the COVID-19 vaccine after it got off to a slow start. Michigan Department of Health and Human Services spokesperson Lynn Sutfin tells WSJM News the holidays did hamper the rollout.
"It was a little bit of a slow start to our vaccination," Sutfin said. "However, this past week, we have had three times the amount of vaccine given in one week compared to the first week. So we know that things are moving much more quickly, and we are trying to get that vaccine out there because we are working very hard to reach that goal of vaccinating 70% of Michiganders over the age of 16."
As of Wednesday, more than 175,000 people in Michigan have been vaccinated. The governor this week announced expanded eligibility for the vaccine starting Monday, but some counties won't be able to open the vaccines up to the groups she specified. Sutfin says the counties lagging behind, including Berrien, should get caught up soon. In some cases, the state is considering reallocating some Pfizer doses to some counties and aiding with storage. As for when the vaccine will be available to everyone, Sutfin says that might not be until summer of fall.