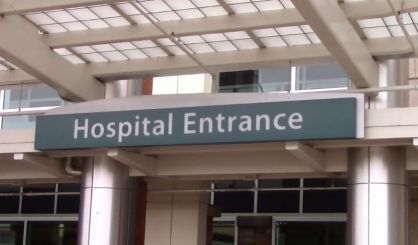 Visitor restrictions at Spectrum Health Lakeland have been tightened. Spectrum Health Lakeland Chief Experience Officer Debra Johnson tells WSJM News they will now only allow one adult visitor from 11 a.m. to 7 p.m. for the duration of a patient's stay at all inpatient facilities. Two visitors will be allowed for labor and delivery, pediatric patients, and end of life care. Additionally, COVID-19 patients are limited to virtual visits. Johnson says it's because of the increase in COVID patients at the hospital. She calls it a hardship for everyone.
"This was a decision that we struggled with," Johnson said. "I can tell you our sister hospitals made the change a week and a half ago or so. We waited until we couldn't wait any longer to put those guidelines in place."
Johnson says visitors to any of Spectrum Health Lakeland's facilities will be required to wear a mask, answer health screening questions, and have their temperature taken. Those with COVID-19 symptoms or a fever will be asked to visit at another time. It's for the safety of everyone.