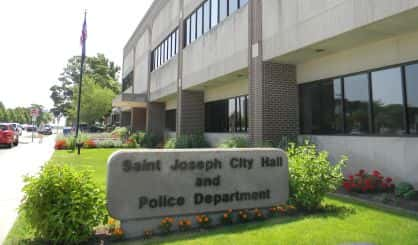 The city of St. Joseph could have a downtown Social District this summer with two commons areas. St. Joseph Today's Amy Zapal made the presentation to the city commission and it would be along Main Street, include Silver Beach Pizza below the bluff, and two blocks along M-63.
"One of the great things they can do with a social district is they can purchase to-go food, they can purchase to-go drinks, they can head right over to Lake Bluff Park, and enjoy their cocktails, their dinner, let their children run around and have a great time while still being as safe as possible in the current climate," explained Zapal.
Zapal spoke and took questions for over an hour Monday night, with the commission deciding to get more input and make a decision in two weeks. Mayor Mike Garey had this to say.
"I want to get this right the first time," said Garey. "I don't have it going 'Oops we made a mistake,' because that will hurt our downtown merchants."
Several businesses spoke in favor of Zapal's plan along with the Southwest Michigan Chamber of Commerce's Arthur Havlicek.