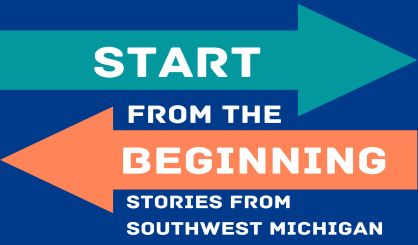 Now airing each weekday from 4 to 5 p.m. on WSJM FM is a show all about southwest Michigan and the people who shape it. Start from the Beginning: Stories from Southwest Michigan host Jonny Reinhardt tells us he's chatting with individuals with interesting stories so he can learn all about their experiences.
"I'm asking a lot of individuals to tell me their story on where they got started and how the ended up in southwest Michigan, and some of the things that they do and what they're passionate about," Reinhardt said.
Reinhardt says there's no shortage of great stories about Michigan's great southwest.
"You really uncover a lot of different things. Southwest Michigan is just so unique, not just from the tourism, but how people got to the community, why they stay in this community."
In addition to being an on-air show, Start from the Beginning is a podcast that you can find at WSJM.com. Reinhardt also welcomes anyone to submit episode ideas to LetsTalk@wsjm.com.