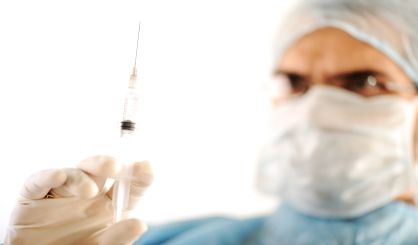 The Berrien County Health Department is now offering the Pfizer COVID-19 vaccine to those between the ages of 12 and 15. That's after the CDC approved using it for that age group. Department spokesperson Gillian Conrad tells WSJM News parents are urged to get their young person vaccinated.
"We have clinics planned for the coming weeks, and folks can make an appointment directly online for their teen or tween to receive that lifesaving Pfizer vaccine," Conrad said.
The parent has to be on site with the 12 to 15 year-old to provide consent. Conrad notes there's a side benefit of getting a young person vaccinated.
"Fully vaccinated people don't have to quarantine after future exposures to COVID-19. This is great news for parents who are sick and tired of their kids being quarantined due to exposures at school, sports, or other extracurricular activities."
Conrad says national polls show about 30% of parents of those 12 to 15 want to get shots for their kids right away, while more will wait a little while. Meanwhile, she notes less than 50% of Berrien County is vaccinated against COVID. Nevertheless, the cases locally have been going down with newly identified cases in Berrien at about 35 per day. Conrad says that's "really manageable."