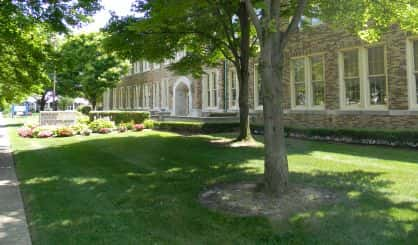 An expansion of Madeline Bertrand County Park near Niles is another step closer to being a reality now that the Berrien County of Commissioners has approved the purchase of 32 acres of property next to the park. Berrien County Parks Director Jill Adams told the board during a Thursday meeting the land being bought is varied, so it could have several uses. The disk golf course at the park could be expanded and the trails could be extended. How about access to the St. Joseph River compared to access at the current park?
"We border the river there, but the bank is quite steep in that area," Adams said. "With this additional land to the north, the steepness of  the bank is a little less so there's more opportunity for us to possibly apply for  grant in the future to build some accessible stairs or ramps down to the river."
The purchase of the 32 acres is largely made possible thanks to a $300,000 Michigan Natural Resources Trust Fund Grant. The county will kick in about $100,000. The board of commissioners approved the purchase unanimously.