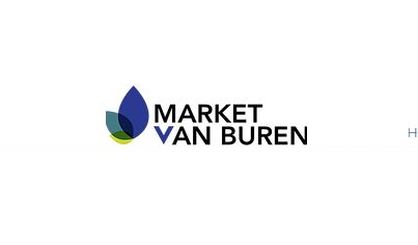 Market Van Buren is applauding three Van Buren County based businesses for receiving honors this past week at the 17th annual Michigan Celebrates Small Business Awards Gala. Barber Packaging of Bangor, Riveer Environmental of South Haven, and Tri-Mation Industries of Mattawan were all placed on the 2021 list of 50 Companies to Watch. Market Van Buren's Sarah Snoeyink tells WSJM News you may have heard about Barber in the news back around the start of the pandemic.
"Right at the beginning of the pandemic, they were able to pivot and start making face shields for the state of Michigan," Snoeyink said.
Snoeyink says all three companies thrived during the worst of the pandemic. What's it say about Van Buren County that three of the 50 Companies to Watch are based there?
"Having three businesses that are recognized as Businesses to Watch really highlights to the state that Van Buren County is a place that's full of great leaders. It's full of awesome teams who are on the bleeding edge of innovation and leading the way in terms of marketplace performance."
Snoeyink says from 2017 to 2020, the Michigan 50 companies for 2021 generated $1 billion in revenue and added 1,038 employees. Michigan Celebrates Small Business was founded in 2003 by a coalition of business groups.