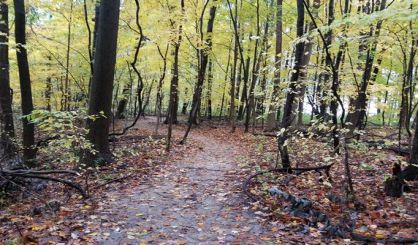 Next week is Michigan Trails Week when everyone is encouraged to get out and see some of the state's trails system. Michigan Department of Natural Resources grant coordinator Dakota Hewlett tells WSJM News no matter where you are in the state, there's probably a good trail near you.
"We've got so much public land, with 13,000 miles of state designated trails for walking, hiking, cross-country skiing, snowmobiling horseback riding, ORVs, bicycle riding," Hewlett said.
With Michigan Trails Week, Hewlett encourages hikers to check out a trail they haven't been on. He notes the trails are used by thousands every day.
"Especially over the last two years with all of the changes with the pandemic and everything, people have really come out to enjoy our state parks and trails to get some exercise, stay active, and get out of the house. They really have become an important asset to people in Michigan."
Hewlett notes the state has diverse terrain, and therefore, the trails are diverse. During Trails Week, you can take the Trails Week Challenge by registering online. From there, you can log your miles for the week to be entered to win prizes that include camping gift cards and shirts. The goal is for all challenge participants to collectively log 100,000 miles in the week. You can find out more right here.