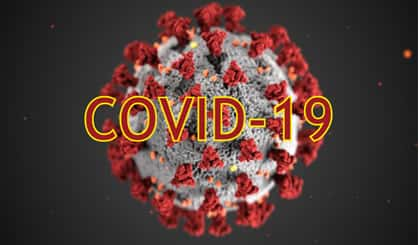 Congressman Fred Upton is asking the Biden administration for more resources to help Michigan deal with a surge in COVID-19 cases. That's as hospitals are stretched to their limits and the federal government is providing military support in the form of 44 medical professionals. Upton's office has released the following:
Today, Congressman Fred Upton (R-MI) and Congresswoman Debbie Dingell (D-MI) sent a letter to President Biden urging for an increase in COVID-19 resources for Michigan, including therapeutics, rapid testing supplies, and military medical personnel to assist hospitals. In the last week, Michigan reported over 50,000 new COVID-19 cases – the highest weekly caseload for the state since the beginning of the pandemic.
As Michigan's COVID-19 cases dangerously rise and the holiday season approaches, the lawmakers wrote, "In recent weeks, the number of COVID-19 cases has risen significantly in Michigan, and this development has strained the state's health care infrastructure and resources available to deal with the pandemic… Along with a test positivity rate of nearly 20 percent, this has resulted in a near-record number of hospitalizations of patients with COVID-19, testing the capacity of state hospitals and existing health resources. Some of our hospitals have already surpassed admissions numbers from previous peaks.
"Currently, there are reports of COVID-19 rapid testing shortages in Michigan, as well as an increased need for therapeutics, including monoclonal antibody treatments, specifically Regeneron. Given the severity of the COVID-19 spread in Michigan, we ask that you prioritize increased allocations of rapid tests, as well as Regeneron monoclonal antibody treatments, to the state to support current efforts to combat the current surge in COVID-19 cases. Additionally, we request that you provide military medical personnel to support Michigan civilian health care workers treating COVID-19 patients."
To view the full letter, please click here.