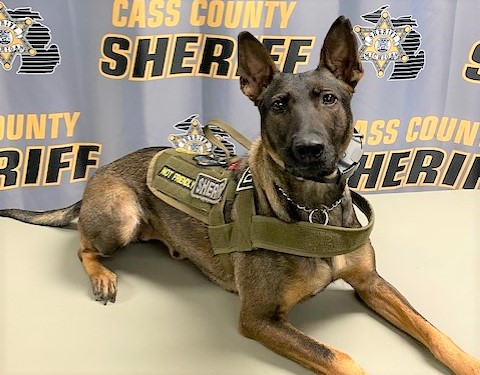 Local authorities were able to locate a missing Alzheimer's patient Thursday evening with the help of their K9 detective.
The Cass County Sheriff's Office reports that deputies responded to a call in Penn Township after the family of a 73-year-old Alzheimer's patient reported the elderly woman had gone for a walk and they were unable to locate her for more than an hour.
Cass County K9 "Neera" located the track for the woman, who was found a short distance behind the family's residence on the edge of a large field. The woman was treated for heat exhaustion at the scene.