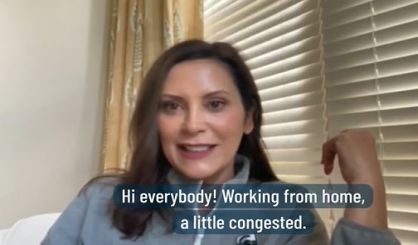 Governor Gretchen Whitmer has posted a video to social media from her resting place in isolation with COVID-19. She sounded a little congested, but otherwise appeared to be in good spirits.
"Working from home, a little congested," Whitmer said. "My dogs keep coming to check on me through the window with my husband."
Whitmer said she was just working through the day from home. She tested positive for COVID Monday. She's vaccinated and double boosted.