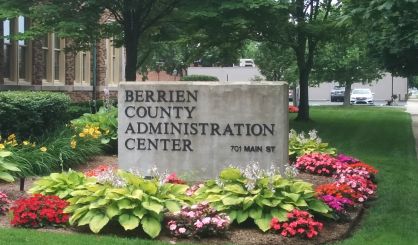 The administrator of the Berrien County Courts Family Division has updated county commissioners on the latest developments in the juvenile system. Speaking Thursday, Commissioner Jim Curran said the administration committee heard this week from Elvin Gonzalez that a focus now is on diversion of young people away from the system.
"Hopefully, they can intervene before a youth becomes an offender," Curran said. "They have contracted with Family Empowerment Services, so they will refer youth to this organization before they get arrested or before get into the system. He's hoping this organization will keep the youth out of the juvenile justice system so he doesn't have to deal with them."
Curran said the courts have seen an increase in gun crimes among youths lately, noting the victims of the recent shootings in Niles were ages 14 and 18. He also reported the youngest gun offender he's seen was 10. Curran noted work started this week on developing a site plan for a new juvenile center as Wightman and others did a detailed study of the existing facility in Berrien Center and the planned location for the new center on Napier Avenue in Benton Township.