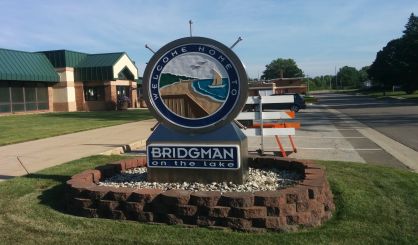 A major new housing and trail development is planned in Bridgman. Southwest Michigan Regional Chamber President Arthur Havlicek tells us the city council was told Monday about plans by developer Lannert Group for the 25-acre site on the southeast side of Lake Street and Church Street.
"The proposed development would include 60 new homes as well as a pedestrian friendly system of trails, sidewalks, and exercise loops meant to foster a healthy and equitable community, Havlicek said.
Havlicek says the homes will be aimed at first-time buyers and others looking to live in the area. There will be a wide variety of designs, and there is a demand.
"Berrien County has, like many other places, experienced a serious housing shortage, which ends up being a barrier to attracting a larger workforce. So, housing is top of mind for a lot of folks in this community."
Havlicek says the trail system planned for the wooded area would connect Bridgman school buildings. The project has been made possible by property owners near the site, including Connie Babcock, who owns the largest share. Havlicek her passion has made this idea come into being. The developers are seeing a Planned Unit Development permit from the city for the project, and soon, a website will launch with more information on the plans.