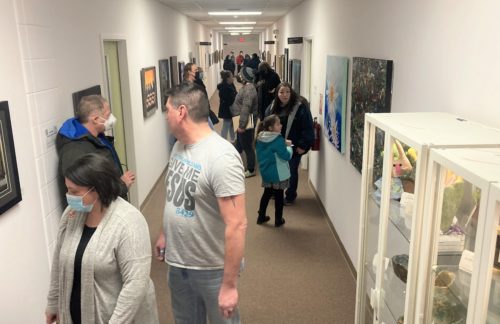 Artists from across the region once again have an opportunity to gain exposure, as well as earn  rewards thanks to a local government body and an area nonprofit.
Cass County and Cass Area Artists are teaming up once again to host their fifth Cass County Regional Gallery Open Art Exhibit at the Cass County Administration Building in Cassopolis starting Feb. 4. The exhibition is free to enter, and each piece will be eligible for cash prizes, which total $1,400.
The idea for the gallery was formed by now-retired county administrator Jeff Carmen in 2020.
"He was somewhat discouraged by all of the long bare walls in the county administration building," said organizer and Cass Area Artists Treasurer Alli Farkas. "He found [the walls] rather depressing and he decided he wanted to fill those rooms with art, so he contacted me and another member of Cass Area Artists and recruited us to take on this task."
The group wanted to be as inclusive as possible, so they made the event free to enter.
"We wanted artists from all walks of life, all economic conditions, all levels of talent," Farkas said. "Just to get them together and create a community."
Cass Area Artists was formed in 2015 as a simple group for artists to come together and enjoy each other, according to Farkas. Since then, it has become a 501(c)(3) nonprofit with a mission "to provide guidance and navigation skills to any person wishing to enter and actively participate in the world of art, craft, or other artistic events and exhibits in the Michiana area."
The organization also works with local 4-H organizations, hosts art classes and offers scholarships for area students.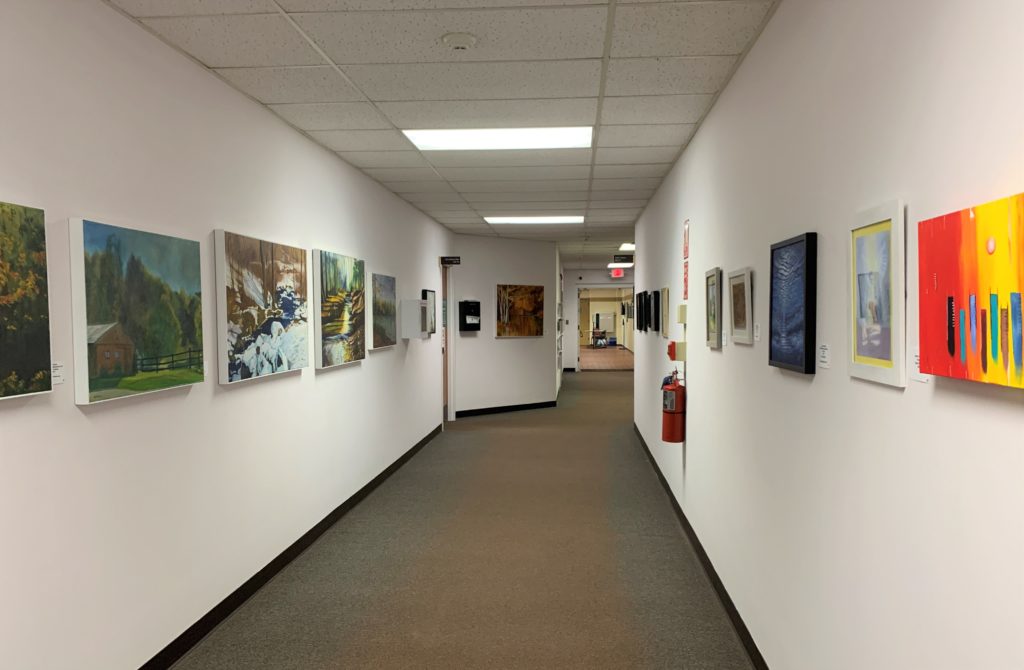 Event Details
Any artist over 18 years old from Cass, Berrien, Van Buren, Kalamazoo and St. Joseph counties in Michigan and Elkhart, LaPorte, and St. Joseph counties in Indiana are welcome to bring in their finished artwork to the Cass County Administration Building at 120 Broadway Street, Cassopolis,  between 9 a.m. and 5 p.m. Saturday, Jan. 28.
Art will be accepted on a first come, first served basis depending on how much space is left in the building. Cash awards will be presented for outstanding achievement in each of 12 categories at an opening reception on Feb. 4, and cash awards for people's choice voting will be presented on April 29.
"We have a qualified judge who we make sure has extensive experience in art," Farkas said. "A lot of them have advanced degrees, others run galleries. They come in as soon as we get everything on the wall."
Most 2-dimensional and 3-dimensional art will be accepted, with the following exceptions:
NO installation pieces will be accepted.
NO video pieces will be accepted.
NO artwork which requires the artist to direct the installation of the work will be accepted.
NO artwork which illustrates obscenity or pornography will be accepted.
Cass County Regional Gallery reserves the right to make all determinations of appropriateness of art for viewing in a government public space. The exhibit will run from Friday, Feb. 3 through Friday, April 28. Any member of the public can come view the artwork anytime the county building is open.
Cass Regional Gallery Exhibit is made possible in part by a grant from the Midwest Energy & Communications Building Vibrant Communities grants.
For more information, rules and guidelines on the exhibit, visit cassareaartists.org.