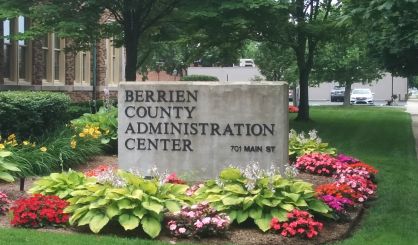 There's going to be a lot of work at the Berrien County Jail this year. Speaking to colleagues Thursday, Berrien County Commissioner Jim Curran said among the projects will be the installation of a new generator after a fire in a chimney last year.
"It services the jail and the courthouse," Curran said. "You remember that [County Administrator] Brian [Dissette] reported to us that there was a flue or chimney fire. That shut it down, and in the meantime we've been paying for a temporary generator at that location."
Curran said a representative of a generator company spoke with the administration committee this week and outlined a plan to do repair work to the chimney to make the current diesel generator operational until the new one is ready. The cost of the project will be $600,000. In total, Curran said about $4 million in work will be done to the jail soon, all paid for with ARPA dollars. He said the "laundry list" of projects will be presented to commissioners.