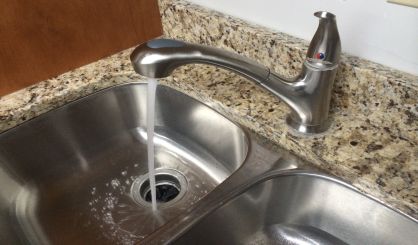 Credits of $700 will be applied to the water bills of all households in Benton Harbor. At a meeting this past week, city commissioners authorized using $2.1 million in federal ARPA funds for the relief. Commissioner Edward Isom said this will help those who have been struggling and can't get caught up.
"It came out of Personnel and Finance and this commission voted on that to help the people, and that's what we're here to do, to help," Isom said. "Help is on the way through the ARPA funds. It's for the people, it's for us, the people of Benton Harbor to get relief."
Commissioners approved the second round of utility assistance in order to help residents get current and to shore up the city's depleted utilities fund. Mayor Marcus Muhammad this relief is needed.
"Residents in the city are really hurting from the economic impact," Muhammad said. "Seniors, with some deciding on do they fix the door because the cold air is coming in, do they pay the water bill, do they get $50 or $100 on groceries?"
Many residents haven't been paying their bills while work was done to replace lead water lines around the city. Now that the work is all but finished, commissioners have been told residents will have to start paying again. Muhammad noted 47% of households in the city are behind on their water bills by $700 or more. 17% are behind between $500 and $699, and 29% are behind $300 to $499.