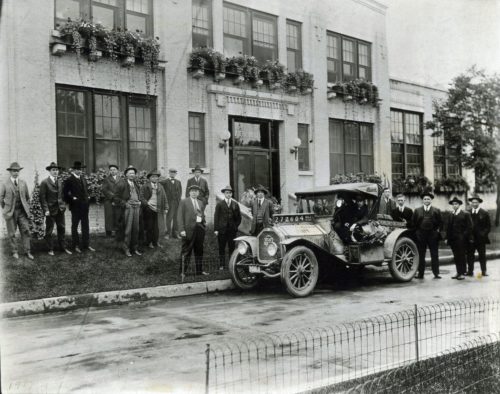 A collection of buildings, campuses, and manufacturing grounds in Buchanan has been designated on the National Register of Historic Places. The Michigan State Historic Preservation Office has voted to designate the Clark Equipment Complex on the National Register, and it was officially listed on the register last week. Historic preservation consultant Kurt West Garner helped Buchanan as it sought the historic designation for the site. He told us this week the site has housed dozens of buildings over the years as Clark became an international company throughout the last century. Why seek the historic designation?
"They wanted to honor Buchanan's past and their heritage, that industrial heritage, and how much Clark meant not only in the history of Buchanan physically and geographically, but also the people that it impacted," Garner said. "You think of all the thousands and thousands of people who worked at Clark Equipment and who lived in Buchanan, this is something that's part of everybody's past there."
Garner says the eight acre site is mostly privately owned now, although the city hall and a park are owned by Buchanan. He says the addition of the Clark site to the National Register of Historic Places brings economic opportunities to the town and also honors the significance of the property in the community.