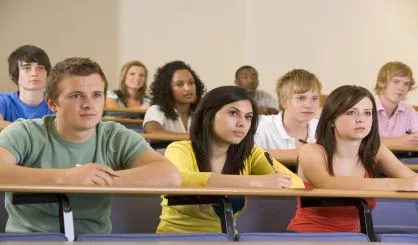 There's an effort to boost enrollment at universities across the state.
10 schools have come together to announce a new program that admits students with a 3.0 GPA or above.
The Michigan Assured Admission aims to have 60% of workers earn a college degree or other post-secondary certificate by 2030.
Joe Vainner is director of admissions at U-of-M Flint, which is part of the program.
"I can't count the number of students who have told me over the years that they haven't applied to the college they really want to go to, or maybe even didn't apply to college at all, because they assumed they wouldn't get in," Vainner said. "In reality, most colleges admit most of the students who apply."
Vainner says the program will ease stress for high school students.
Participating universities are University of Michigan Dearborn and Flint, Wayne State, Central Michigan, Eastern Michigan, Oakland, Grand Valley, Saginaw Valley, Ferris State, Lake Superior State, and Northern Michigan.