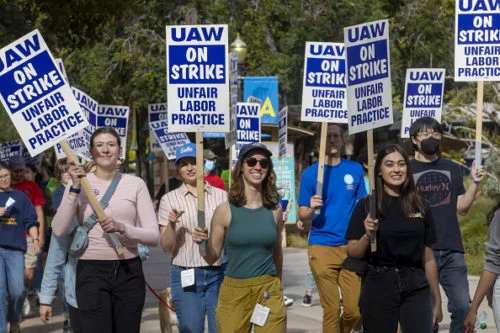 The UAW strike is 10 days in and already, local companies are feeling the effects.
Vail Harding is the president of Vail Rubber Works in St. Joseph. He says Vail is a Tier 3 supplier to auto makers, supplying equipment that helps the auto manufacturers make parts. Harding says there are already acute impacts felt by suppliers like his.
" We expect that budgets will continue to tighten, demand for the product will slow, and dependent upon how pervasive the strike is or how long it persists, it could have far reaching effects on our fairly well insulated business."
Vail Rubber has about 125 employees locally – a portion are part of the Steelworkers Union. Harding says the longer the UAW strike, the more his company will feel it.
"The impact has already been felt and actions have been taken in response to the slowdown. The expansion of the strike is going to have an even deeper impact."
Harding says his big picture concern is for his employees. The more widespread the strike and the longer it goes, the better chance there is his employees will have to cross picket lines in Detroit and elsewhere to deliver parts. He says that can be a tricky situation.