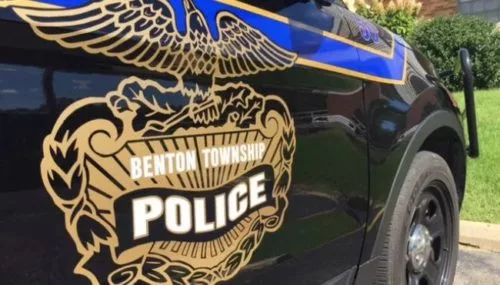 Updating the story WSJM first brought you on Friday, investigators with Benton Township Police Department report they have arrested two suspects connected to a kidnapping and subsequent burglary at Dunham's Sports in Benton Harbor.
Benton Township Police say a joint investigation revealed that a manager from Dunham's was kidnapped at gunpoint away from the store and held hostage by two suspects. One of the suspects went to Dunham's after hours and used two large coolers to steal a large amount of firearms. The suspect then fled the store.
The victim was released by the suspects. The victim then called 9-1-1. After obtaining initial information from the victim, law enforcement investigators quickly developed two suspects. Surveillance was initiated on their whereabouts and the suspects were observed carrying the coolers into a residence in Benton Township.
Benton Township police credit the joint investigation with local, state, and federal law enforcement partners, resulting in multiple search warrants that were executed at various locations throughout Benton Township, culminating in the arrest of the two suspects.
All of the stolen pistols, except for one, were successfully recovered.
Law enforcement plan to release more details about the investigation on Monday.